Barnes & Noble Summer Reading Program 2014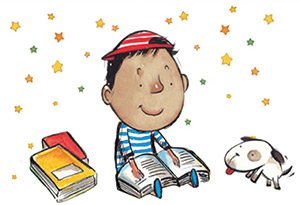 If your children are in First through Sixth Grade they can earn a free book this summer from Barnes & Noble! They simply read any 8 books this summer –  books may be from the public library, books borrowed from a friend or books bought at Barnes & Noble. Students write about their favorite part in their Barnes and Noble Reading Journal.  Bring the completed Reading Journal to a Barnes & Noble bookstore and children choose their FREE BOOK from the list of books found in the Reading Journal.
This offer is valid until  September 2, 2014.
You can find detailed step-by-step information at  earn a free book
You can link to the Reading Journal at: 
http://img1.imagesbn.com/pimages/kids/summerreading/2014/BNSummerReadingTearPads.pdf